THE PEACE PROGRAM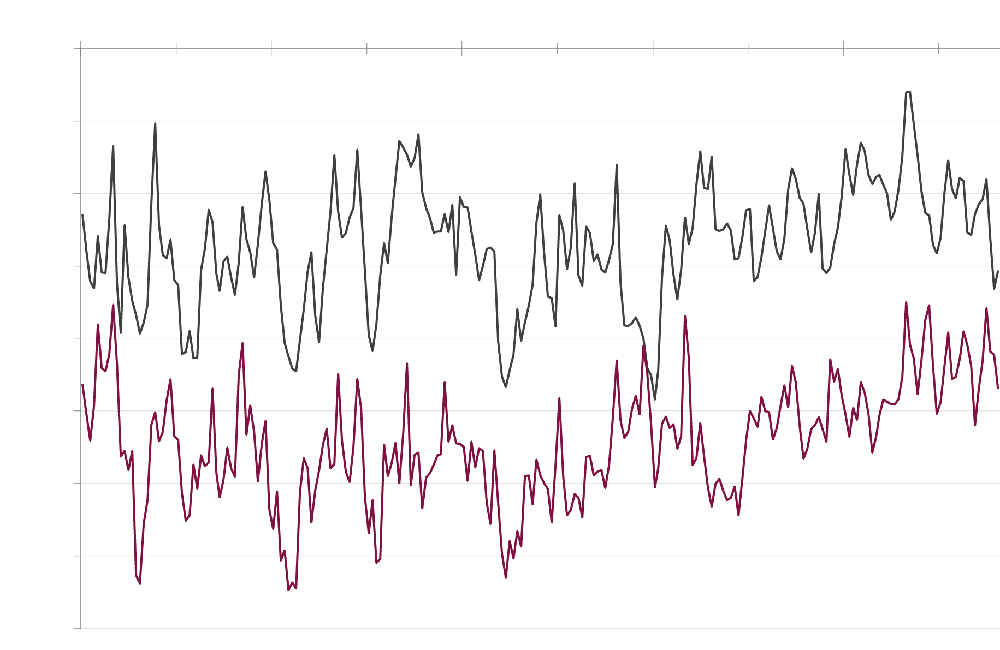 Read all on the scientific fundamentals of THIXAR products:
Download of the THIXAR Peace Program (pdf)…
Models
Mounting surface per level
| | | |
| --- | --- | --- |
| size: | M | L |
| width: | 500mm | 550mm |
| depth: | 450mm | 500mm |
| height: | 110mm | 200mm |
| max. load: | 30kg | 30kg |
Overall dimensions*
| | | |
| --- | --- | --- |
| size: | M | L |
| width: | 560mm | 610mm |
| depth: | 450mm | 500mm |
| height: | | |
| 1 level | 115mm | 115mm |
| 2 levels | 320mm | 420mm |
| 3 levels | 525mm | 725mm |
| 4 levels | 730mm | 1030mm |
* without Spikes
Finish
black matt
black high gloss
white matt
white high gloss
silver metallic
blue metallic
red metallic
green metallic
ash tree
walnut
HiFi-Rack


SMD Ambitious:
The new rack system

The fact that high-end hi-fi equipment tends to show a highly sensitive response to whatever it is standing on is an open secret. For this reason, we have developed the new "SMD Ambitious" rack system range, based on the highly successful "Silence" equipment base. In doing this, we focussed on isolating the surface on which the equipment stands from vibrations of the shelf beneath, in order to minimise the amount of external vibration affecting the equipment. In this new design, an advanced version of our unique gel base is used.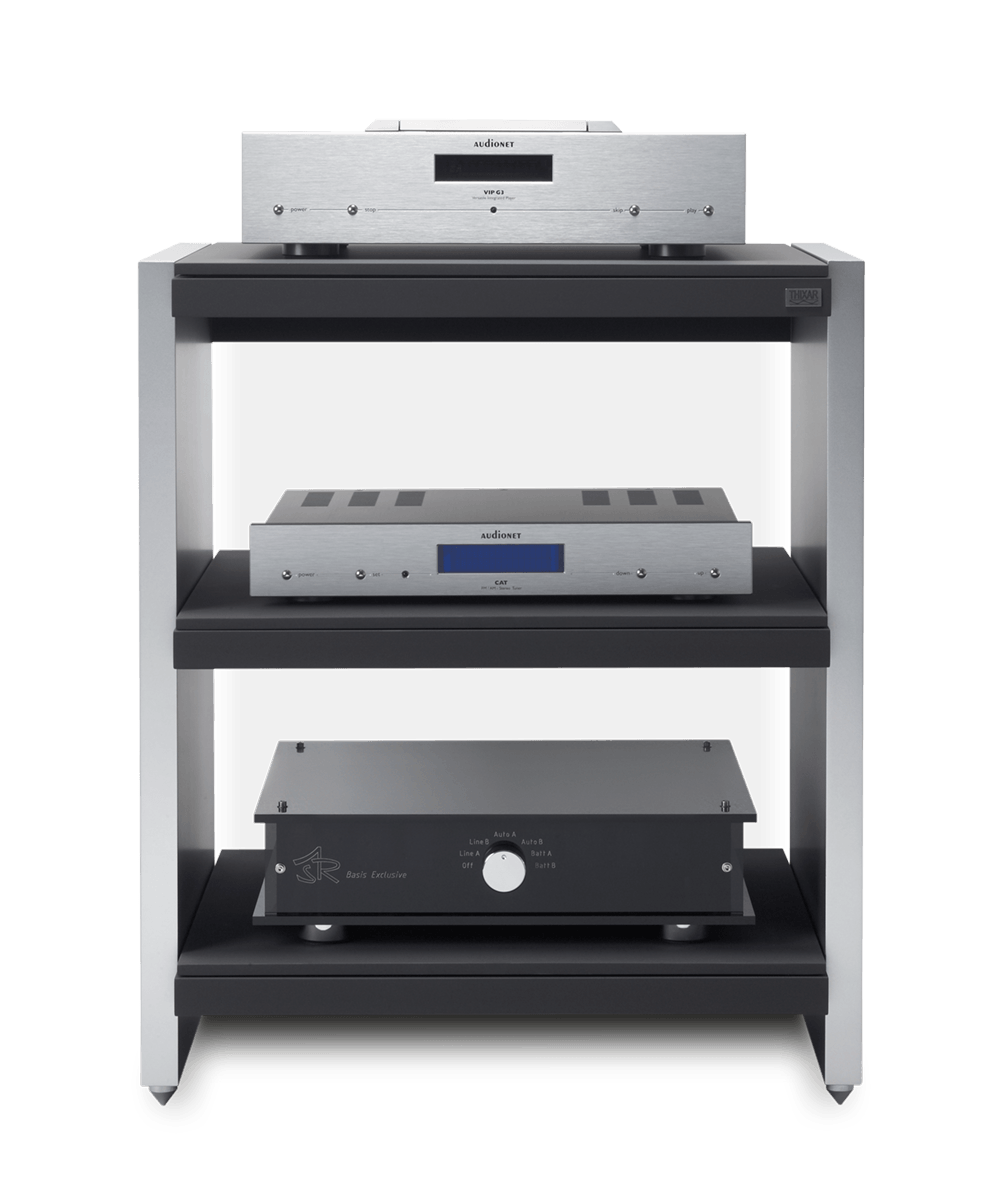 Together with the hand-polished, chromed spikes, which make sure that the equipment is standing properly aligned on a secure base, this guarantees a unique sound experience.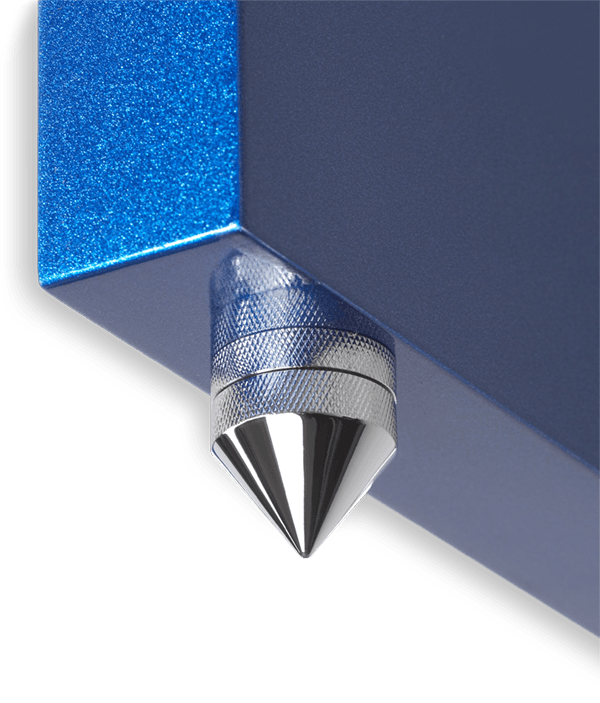 Attention has been given not only to the acoustic aspect but also to the visuals. Keeping in line with "form follows function", the system is integrated into a modern, highly flexible design. With smart painted and wooden surfaces, the rack can be customized to fit in with your existing furniture. Alternatively, it is possible to deliberately choose an eye-catching contrast by using the finishes in the Sparkling range.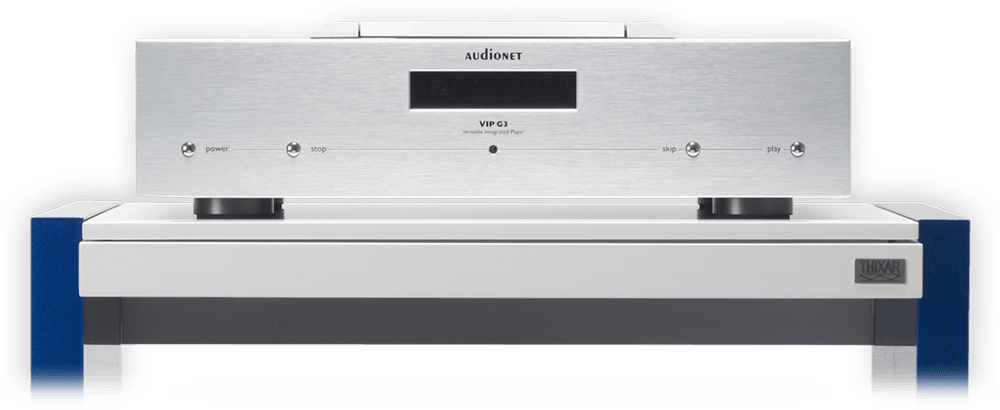 The built-in hi-fi equipment bases are available in the two different sizes M and L. Along with the option of choosing 1 to 4 levels, it is possible to find the right configuration for any system.
Flexible by design – totally uncompromising in sound
Reviews:
"During my trials with diverse components … there wasn't a single device that would not respond in a positive way. … To me the SMD Ambitious has definitely component status."
Olaf Sturm in "HiFi &Records", 01/2016, Download full review (pdf)…
"After lengthy listening, also over the days that followed, I consistently gained the impression that the THIXAR stands were bringing a pleasant repose to the music. … On the contrary, the solidity in the music made the sound even more explosive and exciting."
Wolfgang Kemper in "Hifi Statement"
Audiophile THIXAR hifi racks – The Fundamentals of Sound.